8 Reasons You Should Buy The UAVHub A2 Bundle
Purchase the Cyber Bundle today & get instant access to two of the UK's best-selling drone courses for just £99.

✅Pilot your drone like a pro. 
✅ Improve in days - not weeks.
✅Shoot movie-quality footage. 
✅Fly your UAV anywhere.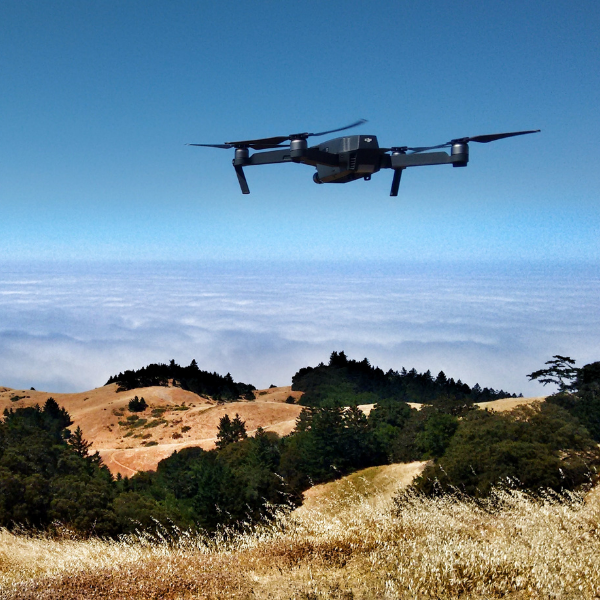 1. The A2 will let you legally explore LOTS more locations with your drone.
Once you've passed your A2 qualification - you can legally fly any drone weighing between 250g & 2KGs in ANY built-up area - including parks, towns & cities.
With the A2 Fast Track, you'll rapidly learn everything you need to know to gain your certification in as little as 24-48 hours.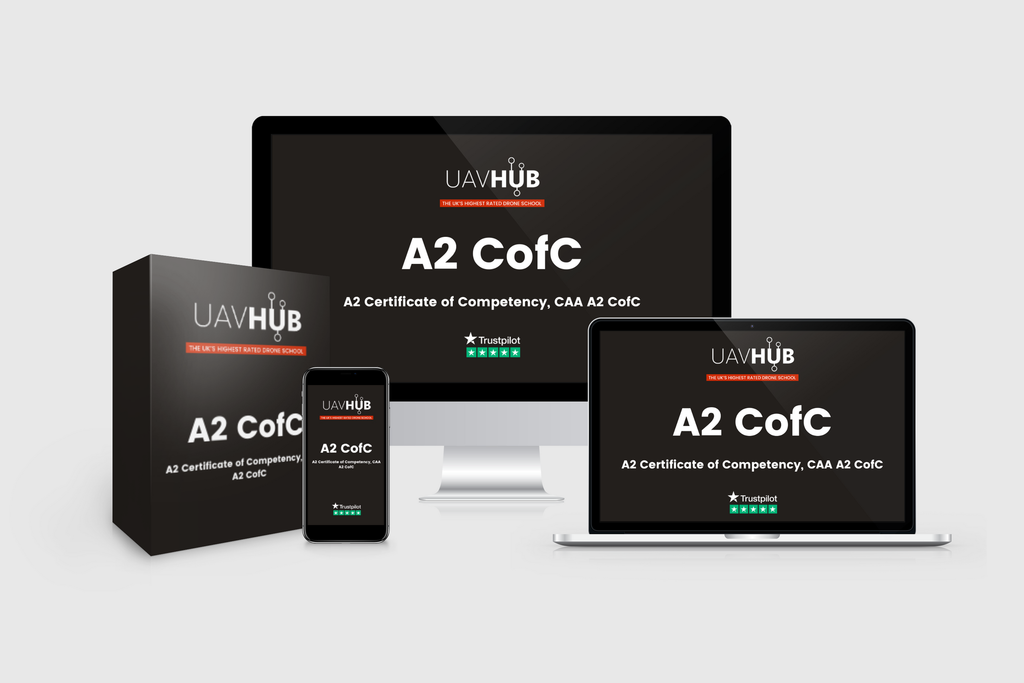 2. You'll get 2 courses for the price of 1.
This bundle includes the CAA A2 C of C Course worth £139 and the UAVHub Drone Masterclass worth £79 in one complete and easy to start package.
The Drone Masterclass will show you how to shoot stunning aerial footage like a pro. You'll understand the theory behind professional aerial cinematography shots which are used everyday in high-end productions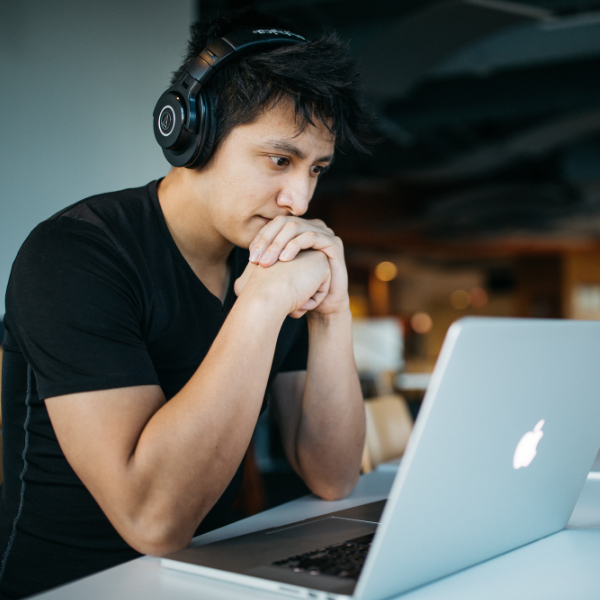 3.You'll become a safer & more responsible operator.
Heavy rain, high winds or unpredictable changes in air pressure can make safeguarding your equipment difficult. But once you build the skills to pilot your drone in all types of weather, you'll be free to fly anytime with zero fear.
With the knowledge you'll gain from these courses, you'll be able to use your drone anywhere without worrying about hitting trees, crash-landing into the ground or hurting bystanders.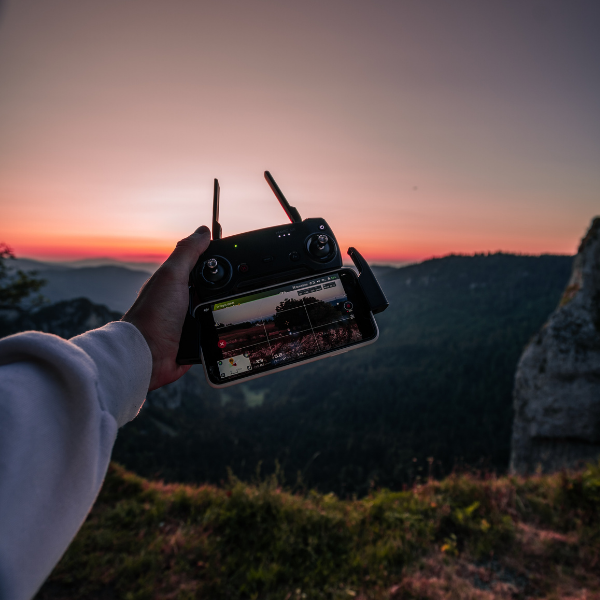 4. The course is fantastic for newcomers and experienced pilots alike.
If you're a beginner drone pilot, you'll learn everything you need to know to safely and confidently operate your first UAV. And if you're a more experienced pilot, you'll have a chance to review your fundamentals and build fresh new skills too.
Our students (whether they're new to the drone space or veterans of the industry) consistently report that this course is a fantastic learning experience and that they've learned WAY more than they expected to.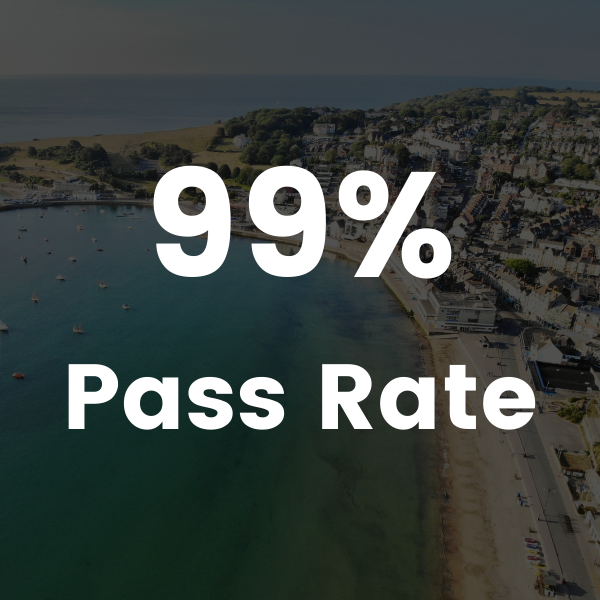 5. The A2 CofC pass rate is 99.9%. And if you do fail you'll get a FREE resit.
With a pass rate of 99.9% - we can confidently say we have the highest pass rate in the industry. And you do happen to fail - we'll let you resit the exam for no additional fee.
In case you're already convinced…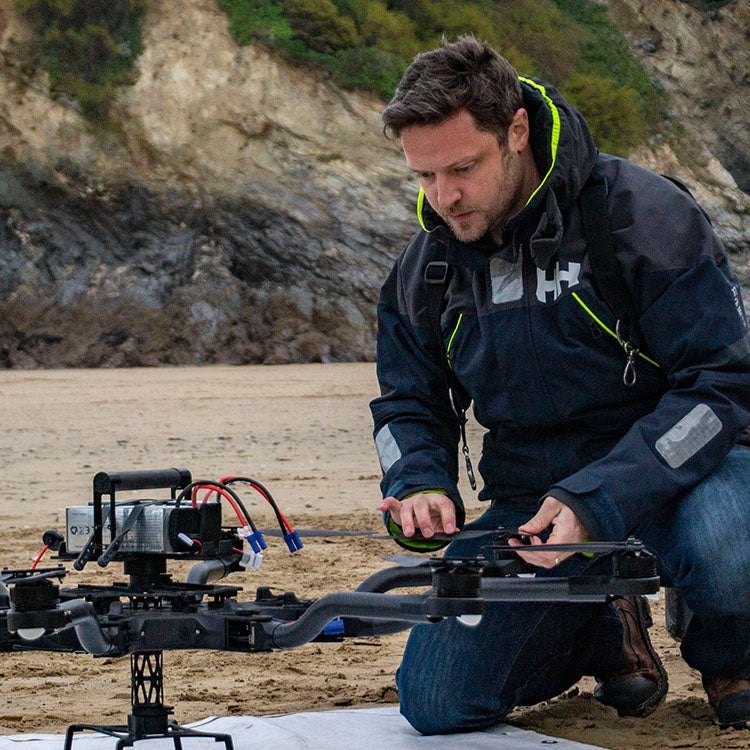 6. You'll receive world-class training from THE recognised Industry EXPERT.
UAVHub is led by Matt Williams, an ex-Royal Air Force Helicopter Instructor and Combat Veteran.
His experience flying full-size helicopters in active war zones, and drones of all shapes and sizes on-set for some of the biggest film franchises in the world (like James Bond) and on-site for prestigious sporting events like the America's Cup makes him the best instructor you could learn from.
Matt teaches you not just the things you need to know, but leans on his vast experience from flying all over the world, to bring the training to life and make it a really interesting and enjoyable journey.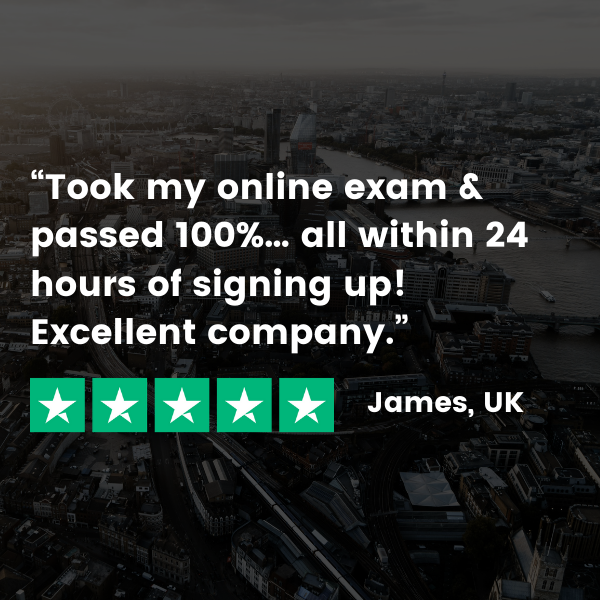 7. You could go from 'Zero to Hero' and earn your A2 qualification in as little as 24 hours!
We've designed this course to be as practical and efficient as possible. That means there's zero fluff - just the genuine insights & relevant information you need to prepare for and pass your CAA A2 exam.
With the course material clocking in at around 6 hours, you could gain your certification over a single weekend and many people have started their course and completed their exam the very same day!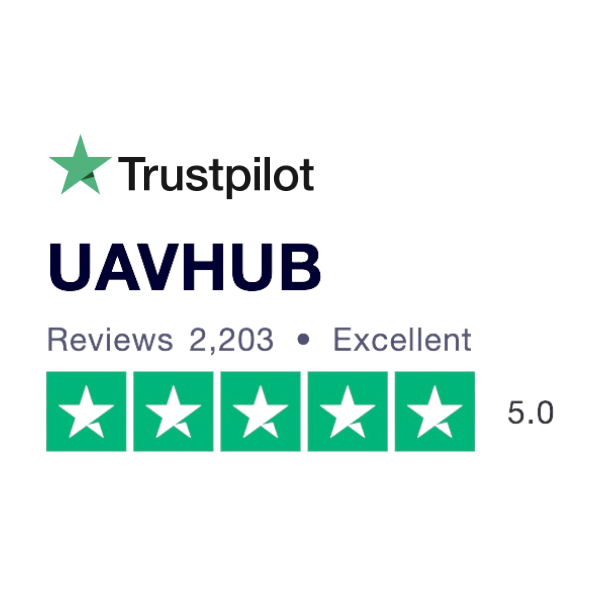 8. You'll be joining thousands of satisfied UAVHub students.
UAVHub has more than 2000 5***** reviews on Trustpilot from professionals and hobbyists, all across the UK. We've trained more drone pilots than any other company in the country.
When it comes to investing in your education, don't settle for the rest - learn from the best!
Get The A2 CofC + Drone Masterclass For Just £99 In Our Sale!
FAQs
How Does The Exam Work?
Once you've completed your e-learning - you can book your A2 theory exam using a simple online system - at a time to suit you. It's a 30 question multiple-choice exam, which you have 75 minutes to complete (it usually takes 10-15mins). It must be done on desktop/laptop - it cannot be done on a tablet. You'll need at 2MB internet speed & a working webcam & microphone.
Can I Cheat In The Exam?
The exam will be invigilated by an examiner from a 3rd Party Remote Proctoring Company to ensure it's completed in-line with the CAA's requirements - so no, in short!
Once I sign up, how long do I have to complete the training?
You have 12 months from the date you purchase the course, to having to pass the Theory Examination however, many people complete everything (including their Examination) in 24-48 hours!
How many Mock Examinations are available?
When you join our course, you'll have access to an unlimited amount of Mock Examinations! Our Mock Examination System uses an ever-growing bank of questions and 'creates' a random Mock Examination for you each time you start a new Mock Exam. We've found that people taking the Mock Exam a number of times do VERY well in the Final Examination as they are fully prepared!
Are there any resit fees if I fail the Theory Examination?
Yes... Unlike many other providers, we charge a £30 fee if you do need to take the Theory Examination again. We've decided to do this for a number of reasons but mostly to ensure that people take the time to learn properly using our extensive material and don't just skip through everything and 'have a go at the Exam'. That being said, we've put more than 1000 people through the A2 C of C and have a greater than 99.9% pass rate so far... So you really don't have anything to worry about!
How many questions are there in the Theory Examination?
There are a total of 30, multiple-choice questions in the A2 C of C Theory Examination.
What is the Pass-Mark for the Theory Examination?
The pass mark is 80% - the highest in the industry... We pride ourselves on this and the fact that UAVHub students are known for their 'better than average' understanding and knowledge. Don't worry about this though; our teaching means that you'll be easily able to achieve this, just like the thousands of other successful candidates who have gone before you!
How long do I get for the Theory Examination?
You have a total time of 75 minutes available for the A2 C of C Theory Examination. This time is set by the CAA (and not by UAVHub). We find that the average time it takes people to complete the Exam is generally 10-15 minutes though, thanks to the way we teach and then allow you to practice, using our Mock Exam System! :)
Can I use my iPad or iPad Pro for the Examination? It does allow screen-sharing!
Unfortunately not. The Examination system we use needs to be run from a PC or Mac (using windows or OSX) and cannot be used on a tablet device
Can I use my iMac to complete the Examination?
Yes, but you MUST be able to show the proctor around your room/office in full before being allowed to take the exam. If you cannot do this because the iMac is too heavy, then you'll need to attach an external webcam or find another computer to use for the exam.
Can I fly my drone at Night with an A2 C of C?
Absolutely!
Provided you can maintain 'Visual Line of Sight' with your drone at all times (and operate it within the regulations which you'll learn on the course), you can fly your drone by day AND by night!
Imagine the amazing night images you'll be able to get once you know how to safely and legally fly your drone at night!!
I don't have any forms of Photo ID (or my Photo ID is out of date) can I still do the Exam?
If you don't have a form of photographic ID or your photo ID is out of date, it's no problem but you'll need to do a 'manual' online exam during office hours with the UAVHub Team. You won't be able to use our 'on-demand' Exam system. This is a CAA requirement as we need to conduct a couple of additional checks which our on-demand examination partners aren't able to carry out on our behalf.